ABOUT
Outpost Of Progress
Our Biography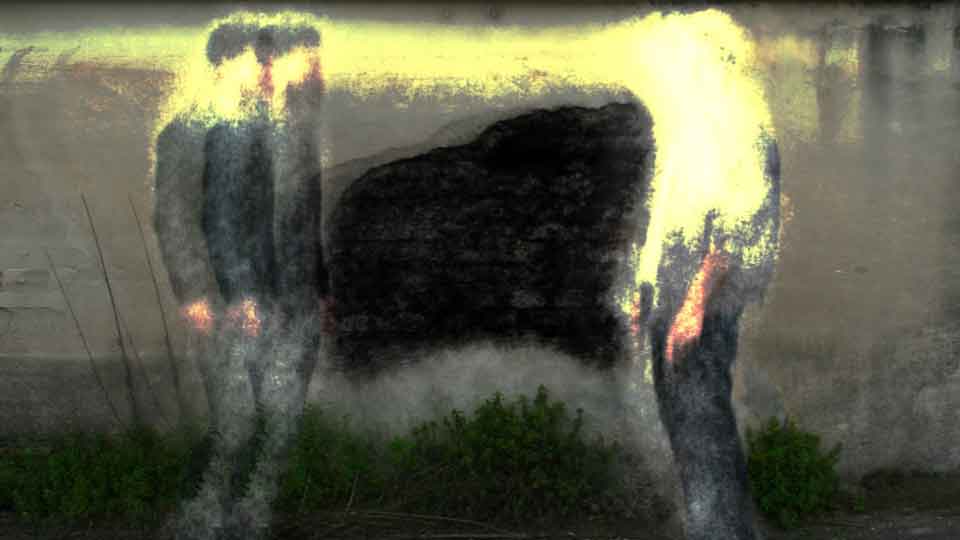 OUTPOST OF PROGRESS -
is inspired by the homonymous short story
written by Joseph Conrad.
Outpost Of Progress is an alternative electronic duo from Florence (Italy) formed in 2014 and comprised of music/producer Riccardo Pinzuti and singer/songwriter Max Bindi.
The name of the duo was inspired by the homonymous short story written by Joseph Conrad to underline the explorative quality of the project, blending eclectic electronic music with haunting melodies and witty lyrics.
After delivering a string of succesful eps with various international record labels and having been featured in a large number of compilations worldwide, Outpost Of Progress is proud to announce their debut Album entitled "Pariah" on ScentAir Records.
Our Music is characterized by a strong signature sound imbued with beautiful vintage synthesizers, deep beats, and soulful vocals which channel influences such as John Carpenter, Giorgio Moroder, Depeche Mode, and Kavinsky into a personal artistic statement merging alternative and intelligent electronic music.

RELEASES
Album & internetional Labels
In 2015 they released their first 5 downtempo/electronica tracks on an EP entitled "Wildcard", with Berlin based "Dirty Cat Records", and received support from various international djs and producers.
In 2016 they were included in the compilations "Massive electronica vol 1", by record label "House on wheels" and "Electronica sensation", by record label "Berlin sensation". They also released 4 Indie Dance/Nu disco tracks on an Ep entitled "Undercurrent" with "Sonic sound rec. EDM", which was followed by the singles: "Going wrong" ,"Let there be light", and "Let's dance" released by Miami based record label "Louddjs records" and were also featured in the following compilations: "Dance smash hits vol.17","Dance smash hits vol.18", "Yellow Bikini vol.1"and "Miami beach dance party vol.8", while the Ep entitled "Nightshift" was released by Barcelona based "Another chance records".
In 2017 they released the Ep entitled "Backdraft" with "Lad records" and were featured in the compilations "Tableaux Parisiens treize" by "Fleur du mal records", "South beach Miami vol. 3",The Ultimate Clubland vol.15, Sunkissed Miami vol.1,Sunkissed Miami vol.6 by Louddjs records.
In 2018 O.O.P were featured in the compilations: "Deeper funky fragments" by zhyk records, "Recording time compilation vol.14"by label Recording time,"Tech house vol.4",Ultra dance music vol.11,Miami hits vol.3,Miami Hits vol.5,Miami dance hits vol.8,Most rated Ibiza, and "Club Hits vol.9 by Louddjs records
LISTEN TO MUSIC